25 Jan

Robert Doran, S.J. (1939 – 2021)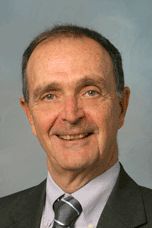 Regis mourns the death of  Robert Doran, S.J., who passed away January 21, 2021. Robert Michael Doran was born in the Bronx June 20, 1939.
Raised in Whitefish Bay, Wisconsin, he joined the Wisconsin Jesuits August 16, 1956, was ordained to the priesthood June 4, 1969, and made his Final Vows as a Jesuit April 16, 1982.
After several initial years teaching at Marquette University and Creighton University, he moved to Toronto where he taught at Regis College (1979-2006), instituted a ministry to the AIDS community at Our Lady of Lourdes Parish, and served as Executive Director of the Lonergan Research Institute (2001-2006),  which he had co-founded with Frederick E. Crowe in 1985.
In 2006 he returned to Marquette University to take up the distinguished Emmett Doerr Chair in Systematic Theology, where he instituted the Lonergan Project. Fr. Doran published prolifically, including seven monographs and numerous articles, and was general editor of the recently completed collected works of Lonergan totaling twenty-five volumes. He was much beloved by his students, who were inspired by his contagious enthusiasm when discussing Lonergan.