11 Jan

Regis College Announces New President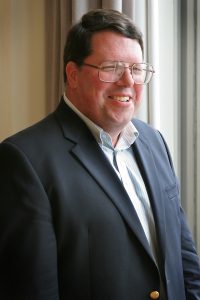 Toronto, January 23, 2017 – The Very Reverend Peter Bisson SJ, Provincial, Jesuits in English Canada, and Vice-Chancellor of Regis College, is pleased to announce the appointment of Reverend Thomas Worcester SJ as President of Regis College, the Jesuit Faculty of Theology at the Toronto School of Theology at the University of Toronto. Father Worcester will begin his five-year term prior to the 2017 / 2018 academic year.
Thomas Worcester SJ is a Professor of History, Catholic Studies and Medieval and Renaissance Studies, at the College of the Holy Cross, in Worcester, Massachusetts. His specialty areas are the Reformation; religion and society in seventeenth-century France; the history of the Jesuits; and the history of the papacy.
"Professor Worcester brings a wealth of knowledge and expertise to the leadership of the Regis community's programs, teaching, and research", says Reverend Joseph Schner SJ, Interim President at Regis College. He is the author of Seventeenth-Century Cultural Discourse: France and the Preaching of Bishop Camus (Mouton de Gruyter, 1997). He is also co-editor of four books, including The Papacy since 1500: From Italian Prince to Universal Pastor (Cambridge University Press, 2010). He is editor of The Cambridge Companion to the Jesuits (Cambridge University Press, 2008). He has lectured widely in Europe and North America and published a number of articles in journals such as Renaissance Quarterly, Seventeenth-Century French Studies, and Sixteenth Century Journal. His interest in Baroque art has led him to co-curate two exhibitions. He is the general editor of The Cambridge Encyclopedia of the Jesuits, forthcoming from Cambridge University Press in autumn 2017.
A native of Burlington, Vermont, Fr. Worcester entered the Society of Jesus in 1983 and was ordained to the priesthood in 1991. He holds a PhD in History from the University of Cambridge; a Licentiate in Sacred Theology from the Weston School of Theology; a Master of Theological Studies from Harvard Divinity School; a licence in philosophy from the Centre Sèvres; and a Bachelor of Arts in French from Columbia University.
Regis College is the Jesuit Faculty of Theology at the University of Toronto (UofT) and is one of North America's Roman Catholic ecclesiastical faculties. Regis is also one of seven founding members of the Toronto School of Theology (TST).
For more information, media are invited to contact: Regis College: Michele Clemo, Office of the President 416-922-5474 ext. 231