17 Apr

Regis College Establishes Scott Lewis, SJ, Fund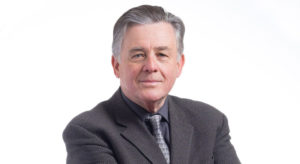 Regis College is proud to announce the establishment of the Scott Lewis, SJ, Fund in support of basic- and advanced-degree lay students studying Scripture or Biblical spirituality. The fund honours Fr. Lewis, whose five-year term as Regis Academic Dean ends June 30.
Born in Honolulu, Lewis served in the U.S. Navy from 1966 to 1973 and the U.S. Navy Reserve from 1974 to 1976. He entered the Society of Jesus in 1979 and was ordained to the priesthood in 1987. Lewis holds a Master of Arts degree in History from the Catholic University of America, Washington, DC; a Master of Divinity degree from the Weston School of Theology in Cambridge, Mass.; a Licentiate in Sacred Theology from Regis College; and a Licentiate in Sacred Scripture from the Pontifical Biblical Institute in Rome. He received his Doctorate in Sacred Theology from the Gregorian University in Rome, has served as Director of Manresa Jesuit Spiritual Renewal Centre in Pickering, and has offered a weekly gospel reflection, "God's Word on Sunday", for more than 10 years in The Catholic Register.
To donate by mail to the Lewis Fund, send your cheque or money order to: Regis College (Attn: Advancement Office), 100 Wellesley St. W., Toronto, Ontario, M5S 2Z5. To make a secure credit card gift online, click here, noting that your gift benefits the Lewis fund. For other gift arrangements, or for more information, contact Regis College Director of Advancement Enloe Wilson at enloe.wilson@utoronto.ca.