12 Jun

Father General Arturo Sosa SJ Visits Regis College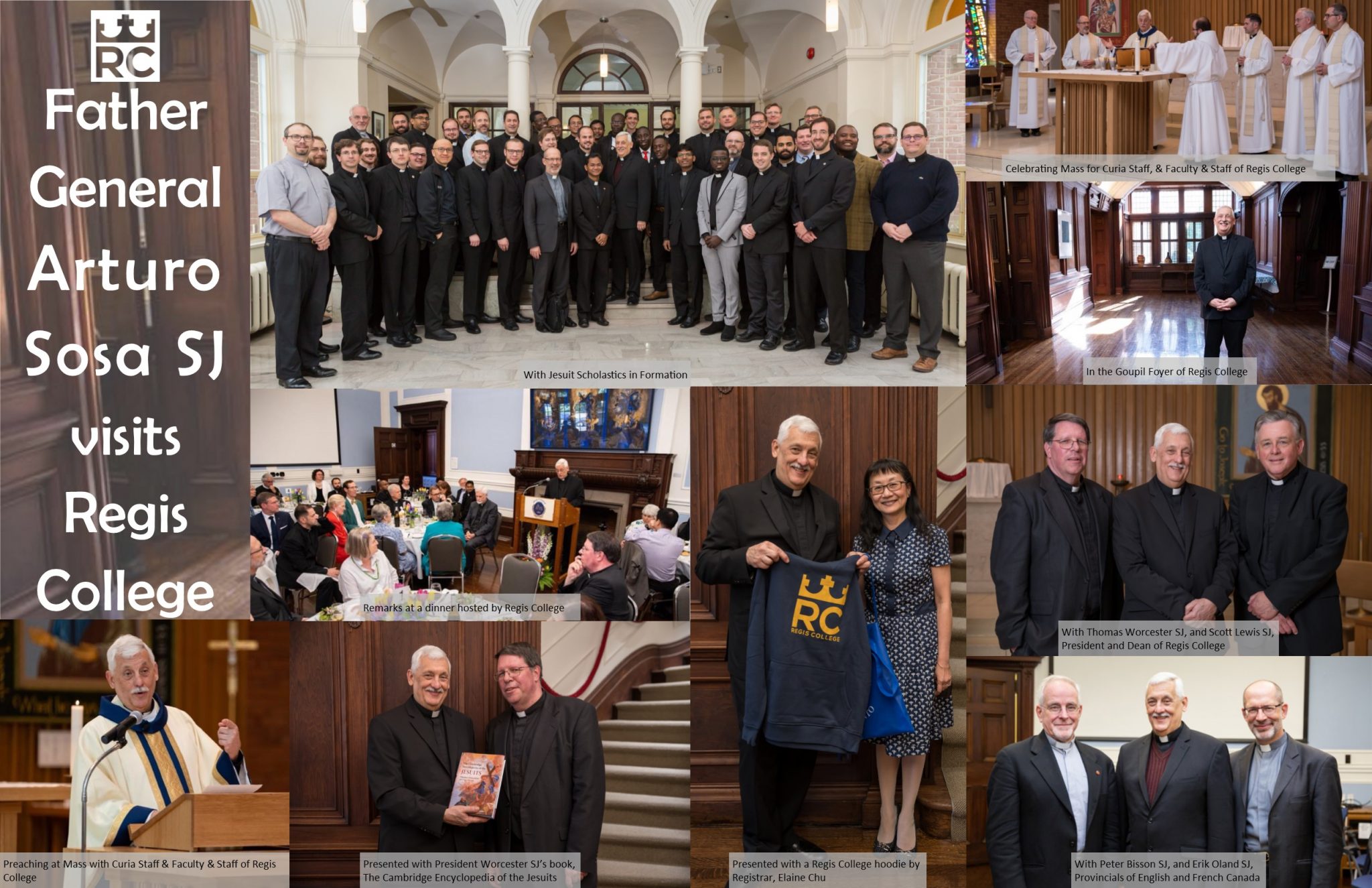 Thirty-First Superior General of the Society of Jesus and the Chancellor of Regis College, Arturo Sosa SJ, began and concluded his visit to Canada at Regis College. Above are some pictures of his visit at Regis College. Pictures are courtesy Moussa Faddoul.
During his visit to Regis College, he invited those present to better understand what it means to offer one's self to the service of the Church. This means to not leave behind one's gifts and talents, but instead to place them at the service of God and God's Church. He likened this disposition to that of the Jesuit Canadian martyrs who did not let go of their education and formative experience when entering into uncharted territory, but instead put their formation to work in the development of new missionary ground.
Responding to Father General's visit and presence at the Regis College, Thomas Worcester SJ, President of Regis College remarked, "We at Regis are deeply grateful for Fr. General's visit, for it has enhanced a profound sense of international solidarity and companionship among Jesuits as well as between Jesuits and those with whom they collaborate, women and men, for the greater glory of God."