26 May

Farewell President Worcester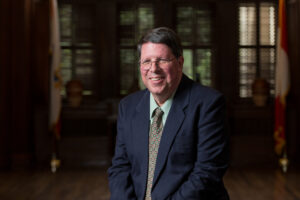 Father Thomas Worcester, SJ, will complete his term as President of Regis College on 30 June. In his time at Regis College, Fr Tom raised the profile of studies in Jesuit history at Regis and the U of T, helped to oversee Regis' response to the Covid-19 pandemic, and was critical in the federation process with the University of St Michael's College. He will take up a professorship at a Jesuit university in the US North-East in the 2022–2023 academic year.
Thank you, Fr Tom, for your leadership at the College, and best wishes with your future pursuits!