15 Jul

Dr. Mary Jo Leddy Retires from Regis College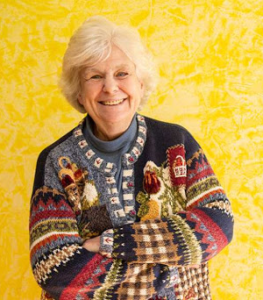 Dr. Leddy, Canadian writer, speaker, theologian, and social activist, has contributed substantially to the theological formation of students at Regis College and the Toronto School of Theology for many years. Students from all over the globe have benefited from her courses, which captured pressing theological issues in innovative and creative ways, covering, among others, the theological significance of Wendell Berry, Jewish–Christian relations, political theology, and theology in the Canadian context.
The citizens of Toronto, especially those most vulnerable and in need, will remain forever grateful to Dr. Leddy for her outstanding dedication to the work and ministry of hospitality for those who live "on the peripheries." Dr. Leddy is the founder of the Romero House Community for Refugees, where she lives and works with refugees. Her life as a humanitarian in the service of human rights, peace and human concerns is greatly valued and admired by all Canadians.
Dr. Leddy's contribution to the church, the academy, and society, and her accompaniment of students and marginalized people have been widely recognized. To name just a few of her many awards and accolades, Dr. Leddy has received the Human Relations Award of the Canadian Council of Christians and Jews (1987), the Ontario Citizenship Award (1993), and the Order of Canada (1996); she has also been conferred nine honorary doctorates.
Leddy has authored a number of books, including Say to the Darkness, We Beg to Differ (Lester and Orpen Denys, 1990; finalist, City of Toronto Book Award), Reweaving Religious Life: Beyond the Liberal Model (Twenty Third Publications, 1990), At the Border Called Hope: Where Refugees are Neighbours (HarperCollins, 1997; finalist, Trillium Award), Radical Gratitude (Orbis Books, 2002), Our Friendly Local Terrorist (Between the Lines, 2010), and The Other Face of God: When the Stranger Calls Us Home (Orbis, 2011).
The entire Regis College community wishes Dr. Leddy a happy retirement, and every blessing on her current and future projects. Dr. Leddy, thank you for enriching theology here on the campus of the University of Toronto with the characteristic care and hope you bring to every conversation.