14 Jun

A Fond Farewell to Fr. Scott Lewis, SJ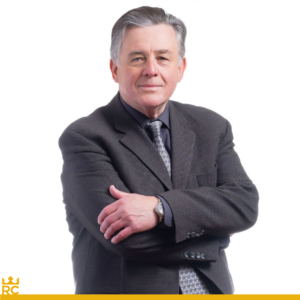 Effective July 1st, 2021 Fr. Scott Lewis, SJ, Associate Professor of the New Testament, will be moving to Campion College, University of Regina, Saskatchewan to be a lecturer in Catholic Studies, assisting in campus ministry and pastoral work within the Archdiocese of Regina. We want to express our deep gratitude and appreciation to him for his 24 years of teaching, presence, and many contributions to Regis College.
Fr. Scott's ability to engage students in a thoughtful and personal exploration of the New Testament has been one of his many unique gifts to the Regis community. He also served as a frequent lecturer in the college's popular Windows on Theology program drawing many people to the study of theology. While a member of the Regis Faculty, Fr. Scott was also actively engaged in retreat ministry and spiritual direction serving as the Director of Manresa Jesuit Spiritual Renewal Centre in Pickering, Ontario for five years.
In May 2014, he accepted the position of Academic Dean for a five-year term. He brought his experience and expertise to the work of leading the Regis faculty in its programs, teaching, research and academic outreach. He was the resident priest and scholar on a number of college trips with students.
He has been a weekly columnist for the Catholic Register for the past 16 years. His writings focus on topics that help readers explore the Bible, especially the Gospels, in an informed manner to appreciate their richness. It is from this perspective that he connects authentically with his readers.
Fr. Scott entered the Society of Jesus in 1979 and was ordained to the priesthood in 1987. He holds a Master's degree in History from the Catholic University of America, a Master of Divinity from the Weston School of Theology in Cambridge, Mass., a Licentiate in Sacred Theology from Regis College and a Licentiate in Sacred Scripture from the Pontifical Biblical Institute in Rome. He received his Doctorate in Sacred Theology from the Gregorian University in Rome.
We wish Fr. Lewis every success and blessing in his new teaching and ministerial roles. Our thoughts and prayers will be with him in the days ahead.
A Fr. Scott Lewis, SJ scholarship fund has been established to support students studying in the areas of Scripture and spirituality. Donations can be mailed to 100 Wellesley Street West, Toronto, ON M5S 2Z5, or submitted through the Regis College online donation form.