26 Feb

Fr. Thomas Rosica to Receive Honorary Doctorate in 2018 Convocation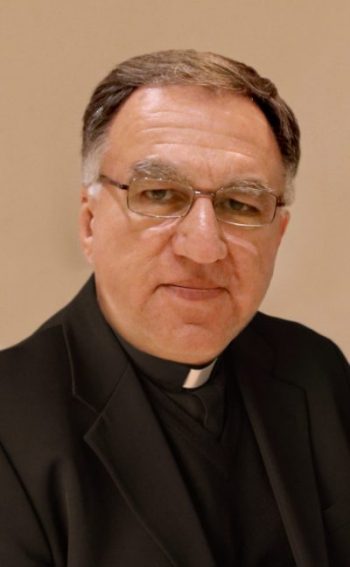 Regis College is pleased to announce that it will be awarding an honorary doctorate to Fr. Thomas Rosica during the 2018 Convocation ceremony. Fr. Rosica, a priest of the Congregation of St. Basil (Basilian Fathers) was ordained on April 19, 1986 in Rochester. This fall, he will be returning to his Alma Mater, Regis College, where he received a Master of Divinity and Bachelor of Sacred Theology in 1985, to receive an honorary degree.
"I was very moved and most grateful for the news of receiving an honorary doctorate from my Alma Mater, Regis College. Though a Basilian Father, I have been a thankful and proud alumnus of Jesuit institutions, first at Regis College from 1982-1985, then the Pontifical Biblical Institute in Rome and Jerusalem from 1987-1991. My life, formation and ministry has been deeply marked and influenced by the Society of Jesus. It has been a privilege to work closely with the Jesuits these past years at Regis College, with the Society throughout North America and also in Rome. I look forward to the Chancellor's Lecture and Convocation ceremony in Toronto in November."
Fr. Rosica is the author of several books and hundreds of articles and columns in numerous languages for various publications. We congratulate Fr. Rosica on the launch of his recent new book "Stay with us…Encounters with the Risen Lord", as he shares his insights into the Resurrection of Jesus through a reading of the four Gospels. Revisiting the way the early Church understood the Resurrection, Fr. Rosica is less concerned with what actually happened in the tomb on that first Easter day, and far more interested in why suddenly it became possible to know Jesus in the everyday of history (Mark); to live the Christian life within the community called Church (Matthew); to imitate Jesus in a meaningful life in our world (Luke); and to encounter Jesus in a deep, personal, loving, evolving relationship (John). The book presents the risen Lord who continues to meet us where we are, accompany us on our journeys, and causes our hearts to gradually catch fire within us.
To view Fr. Thomas Rosica's full biography, click here.